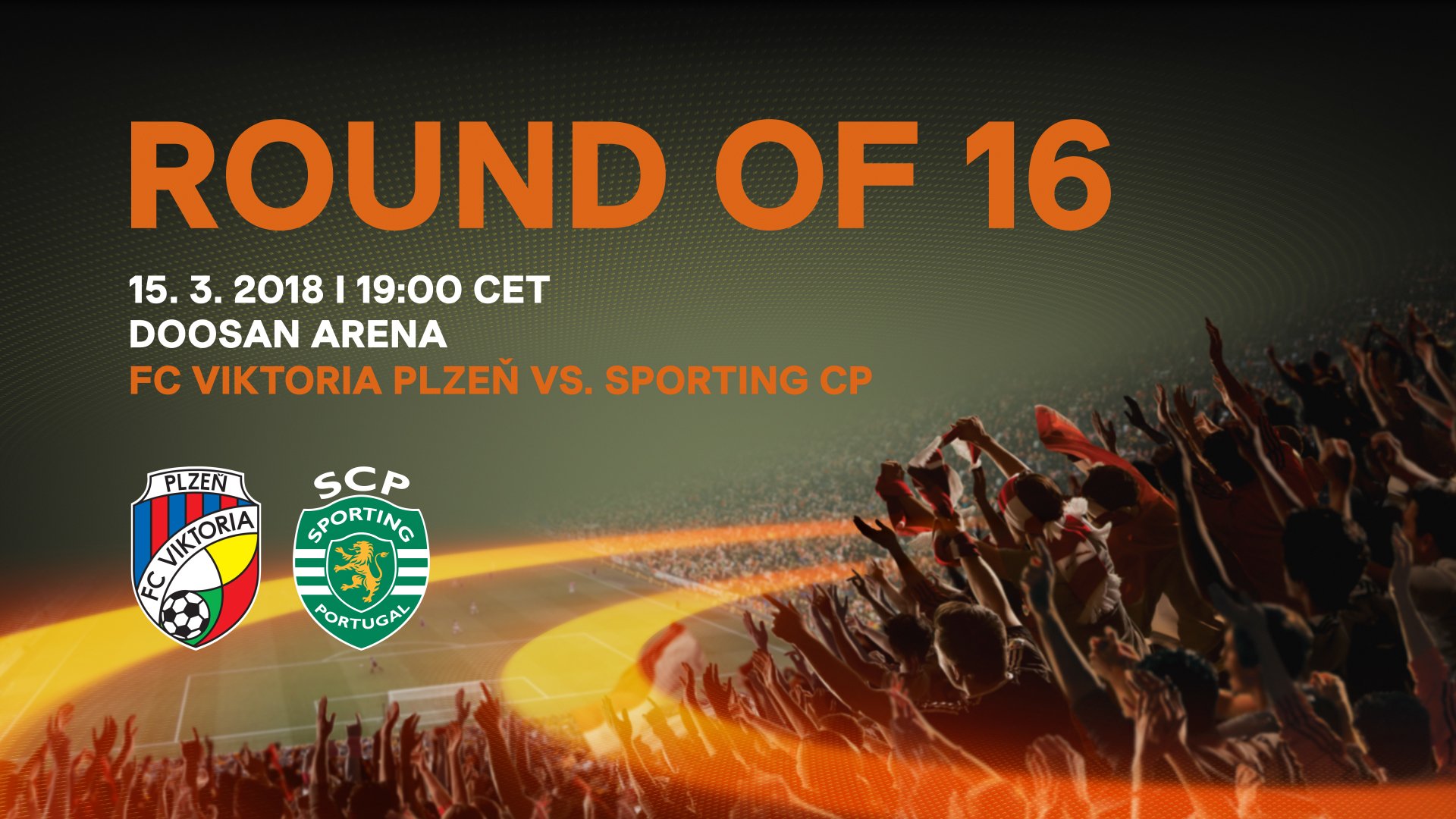 FC Viktoria Plzeň vs. Sporting CP: Tickets are still for sale
Viktoria Plzeň write another chapter of their European story. They rank among the top 16 teams of the Europa League. In the round of 16 the team will face a Portuguese giant club Sporting CP at the Doosan Arena. The tickets for this match are still for sale. The kick off is on Thursday 15th March at 7 p.m.
AC Milan, Arsenal, Borussia Drotmund or Olympique Lyon. And of course, Viktoria Plzeň. In the Europa League round of 16 Viktorians are in the ellite company. Viktoria will now meet Sporting CP, the team with football stars such as Fábio Coentrão, a former player of Real Madrid, then Jérémy Mathieu, a former defender of Barcelona, or Rui Patrício, one of the best goalkeepers of today. We can definitely look forward to this match and Viktoria will surely want to perform their best.
The tickets sale has started on Sunday 4th March. One person can buy max. 6 tickets. It is possible to pay by card and the tickets are also available online at Plzeňská vstupenka website. http://www.plzenskavstupenka.cz/en/
PRICE LIST:
(from 4th March)
1st category 1590 CZK
2nd category 1150 CZK
3rd category 890 CZK
4th category 690 CZK
OPENING TIME:
Sun 11th March, 14.45 – 17.45 CET
Mon 12th March, 9 – 17 CET (fanshop)
Tue 13th March, 9 – 17 CET (fanshop)
Wed 14th March, 9 – 17 CET (fanshop)
Related articles