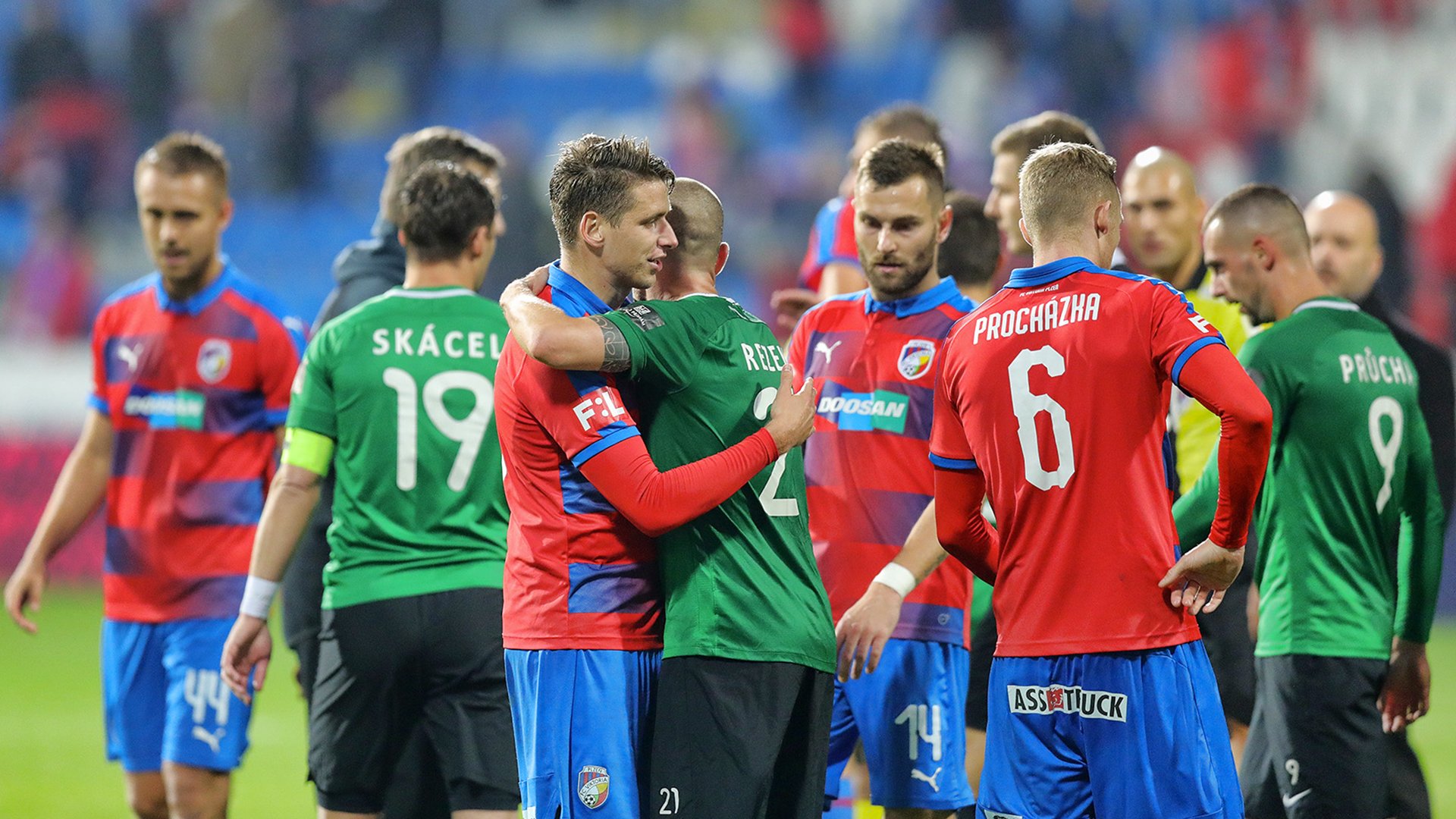 Viktoria couldn't beat Příbram and takes only one point for 1-1 draw
Pavel Vrba made quite significant changes in the starting line-up for the match against Příbram. He could not use punished Limberský and injured Kopic. Pernica went on the pitch instead of Hubník, Kovařík returned after his injury and Ekpai started as a winger. The visitors scored the first one by Fantiš in 19th minute but Petržela equalized several minutes later. Plzeň couldn't add another one and only tied for one point with Příbram.
15th round, Sun 11th Nov 2018, 15:00, Doosan Arena
Plzeň: Hruška – Řezník, Pernica, Hejda, Kovařík – Procházka, Hrošovský (C) – Ekpai (60. Zeman), Čermák (70. Řezníček), Petržela (82. Hořava) – Chorý.
Příbram: Kočí – Kodr, Nitrianský, Nový, Antwi – Hlúpik (90+3. Pejša), Průcha, Soldát, Fantiš (C) (90. Skácel) – Rezek, Katidis (71. Keita).
Goals: 32. Petržela – 19. Fantiš, YC: Soldát, Antwi, Katidis, Referees: Ginzel – Vlček, Kotalík.
Attendance: 7,849.
Viktoria started the match with Příbram by several interesting shots on goal but their opponent made it to open the scoresheet first. Ex-Viktorian Jan Rezek crossed an accurate ball from left side to Antonín Fantiš's head who just placed it behind Aleš Hruška.
13 minutes later Plzeň had an effort on goal when Milan Petržela got a perfect pass behind the defence and shot the ball to empty net. He scored his first goal of the season. The turnover could have been done before break, however, Tomáš Chorý missed the target after Kovařík's pass.
After break Ekpai crossed from right side and running Čermák shot above the crossbar as well as Chorý before break. Immediately afterwards Příbram counterattacked but failed in scoring phase and finally missed the right moment for goal.
In the 70th minutes Hrošovský crossed the ball to Chorý in the box, it was an ideal ball but the tall striker just missed the goal again. Řezníček then tried for an impressive finish with his back heel but Kočí was ready and pulled it away for a corner.
With the end approaching the hosts started to be more and more nervous. Řezníček accepted a neat ball from Řezník but he couldn't target his header in the goal so the home team didn't rally the match on their side.
Jan Kovařík's Commentary
"We missed vigour, patience in shooting, foresight in the box… There were a lot of rebounded balls and we weren't lucky and if so, we couldn't use them," Jan Kovařík thinks. "It's not easy to break through such a defensive barrier but we rather have to focus on our game and score goals. Unfortunately we scored only one," he closed his after-match evaluation.
Fotogalerie
More articles from this category Novinky