Future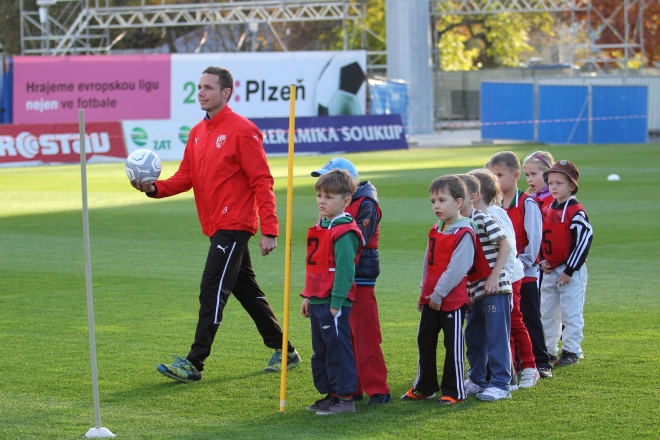 More than a century of tradition obliges Viktoria to maintain a permanent presence among the football elite and to represent the region of West Bohemia with dignity in both our highest league and in European competition. The entire club can remain on a high level of sports achievement only by having a firm financial and commercial-economic foundation, which it continues to successfully develop. The proof is the new look of the stadium.
In addition to premier football, the work of Viktoria Plzeň also focuses on youth and women's football. The people of West Bohemia are nurturing their own future premier footballers and likewise developing relationships with partner clubs. They keep tabs on talent throughout the region and give the very best the opportunity to develop their skills in the youth teams of Viktoria.
FC Viktoria Plzeň is a prestigious address which the region of West Bohemia can rightly be proud of. Viktorians have won a solid place on the Czech football map. Their blue and red jerseys arouse a well-deserved respect from opponents. In the coming years, the club would like to build on the successes it has achieved in previous seasons.