Tickets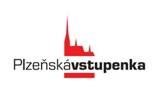 Viktoria Plzeň offers to its fans very easy and comfortable way to buy tickets for matches. Already before spring part of 2008/2009 season, club from Štruncovy sady had started an important innovation which helps fans ease the way to get their tickets by using more distribution options. FC Viktoria Plzeň joined online booking system of City Plzeň Plzeňská vstupenka. By using the system, fans can book or directly buy the tickets for every Viktoria's home match, as well as for other cultural events of organizations that participace in the system.
Of course, fans can still buy their ticket the "classic way" at the cash desk right before the match. Newly, they can use pre-selling offices of Plzeňská vstupenka at many places in Plzeň and its neighborhood. There they can get their tickets in advance. Fans can also use 25 self-service places, where they can buy and print their ticket by using bank card or Plzeňská karta. Other option is buying ticket at www.plzenskavstupenka.cz where fans can pay by bank card or money transfer, and then print their eTicket by themselves at home.
Doosan Arena is now one of the pre-selling places for booking system of City Plzeň. During weekly opening hours, Viktoria's fans can buy ticket for all home matches and cultural events offered via booking system Plzeňská vstupenka.