Stadium
Views from sectors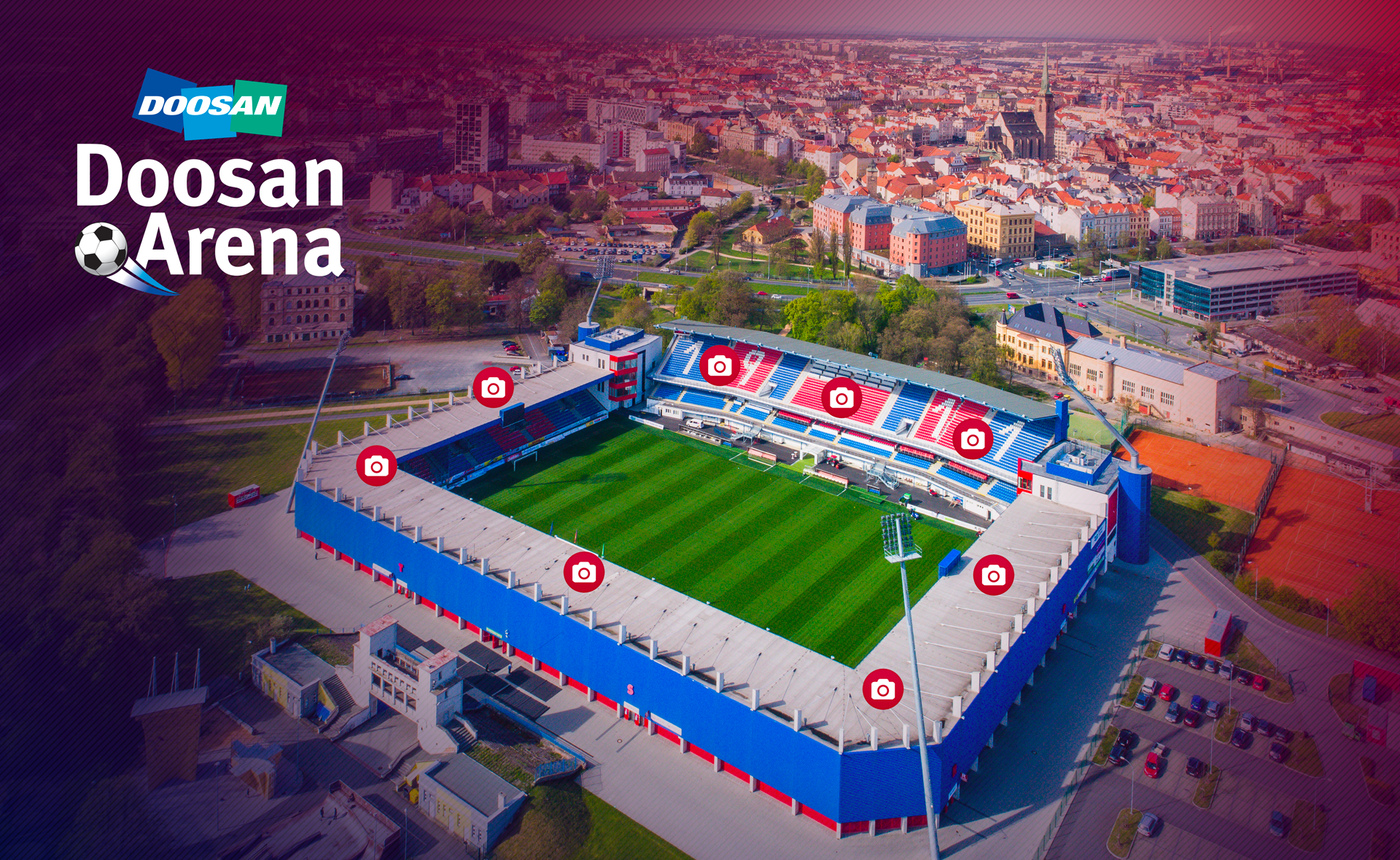 History
It took Pilsen Viktoria forty-four years from its founding in 1911 to move to its current stadium in Štruncové sady. It was opened to the public in 1955 on the occasion of the regional Spartakiad. Later, the Fighters' Gate and the main two-floor stand, which was one of the best in Czechoslovakia at the time, were completed.
The stadium saw a match with Brazilian Flamengo in 1962, a qualifying match between Czechoslovakia and France for promotion to the Olympic Games in Tokyo in 1963, a duel with Bayern Munich in the PVP in 1971, an international match between Czechoslovakia and Luxembourg in 1972 and a whole host of other important duels.
The large-scale reconstruction of the original stadium from the 1950s, which no longer met the necessary standards, officially started in April 2011. In several stages of the reconstruction, the embankments under the walkways of the outdated uncovered stands were removed and new stands grew up in their place. Thanks to the cancellation of the athletics oval, the pitch could be moved 18 meters closer to the main stand. This resulted in a modern closed stand, in which the spectators not only experience better comfort, but above all a true football atmosphere. This is enhanced by the large screens located on the roof of the north and south grandstands.
The first match at the newly renovated stadium named Doosan Arena took place on February 16, 2012 as part of the first knockout round of the Europa League. Viktoria's opponent was Germany's Schalke 04, with whom the Pilsen team played a promising 1-1 draw. Currently, the Doosan Arena is one of the most visited stadium in the Czech league and hosts not only domestic league matches, but also prestigious matches in the UEFA Champions League, UEFA Europa League or duels of the Czech national team.