Viktoria helps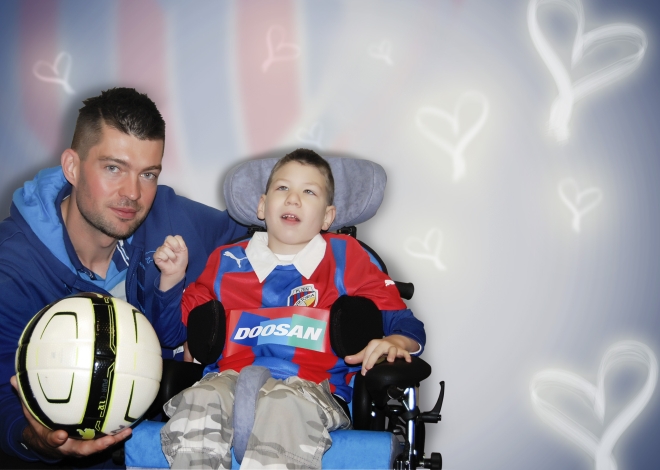 In recent years FC Viktoria Plzeň has become an important part of the everyday life of the inhabitants of Pilsen and the surrounding region. Football is the most popular sport in the Czech Republic, and the region of West Bohemia is no exception. That's why Viktoria's motto is the successful should help those who haven't had much fortune in life.
The club is regularly involved in charitable activities; its project Victorian Heart collects money from fans and sponsors for the needy. The club has long supported, for example, Centrum Hájek, which offers help to handicapped children, the Link Foundation, which assists wheelchair users, or even the Home for a Peaceful Old Age in Vejprnice. Viktorian players also regularly visit children at the Domino Children's Home and ill children at the Children's Clinic of the University Hospital of Pilsen. In just the last two seasons, Viktoria has helped these projects to raise more than 1 million crowns.
The players, members of the A-team and coaches, joined the Czech national registry for bone marrow transplants, which Viktoria, together with its partners and fans, again supports financially.
Viktoria tries to help wherever it's needed and where there are people with a good heart and idea on how to help. In the coming months, we would like to generate as many smiles as possible.