Present day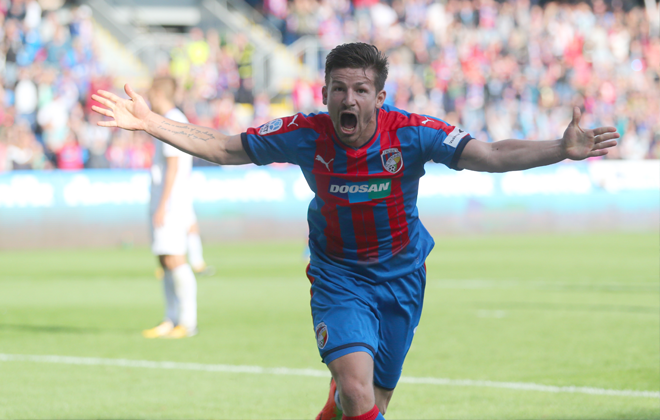 Viktoria Plzeň is firmly established among the Czech football elite. As the only representative of West Bohemia in premier Czech football competition, it has fans across the region, with supporters in red and blue experiencing much joy from their team in recent times. In addition to the sports results, a number of celebrities in the booth and an attractive approach to the game mean that Pilseners can look forward to the financial stability of the club for years to come.
A big plus is our excellent cooperation with the city of Pilsen, the Pilsen Region and all our business partners, led by general partner, the engineering giant Doosan Škoda Power.
From a minor team with a regional dimension it has become a top Czech club with full European potential, whose reputation has far exceeded the boundaries of the city of Pilsen and the Czech Republic. The repeated presence of Viktorians in the Champions League and the Europa League has validated this trend to the maximum extent. Thanks to matches with famous clubs like AC Milan, FC Barcelona and Bayern Munich, the entire football world has suddenly begun talking about this club from West Bohemia. It has earned well-deserved respect among football fans and the professional community.
FC Viktoria Plzeň has become a phenomenon in recent years. Tens of thousands of inhabitants, and not only of West Bohemia, have enjoyed and continue to enjoy this magnificent story of a small club proving itself several times over by breaking into the most prestigious continental competition and competing against football giants.