Youth football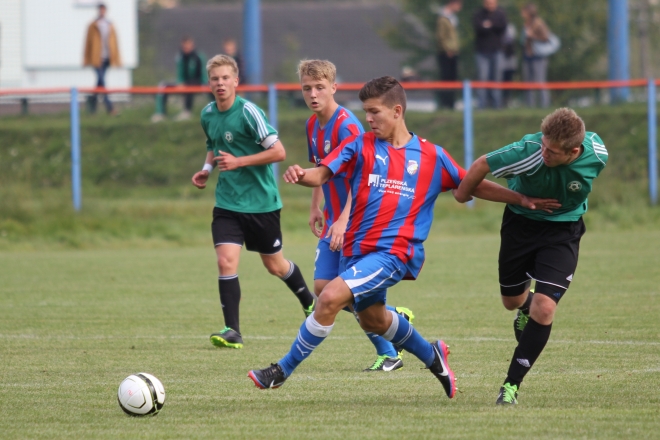 The pillar of every sports club consists of its junior teams and Viktoria is no exception in this regard. Fourteen boy and three girl teams develop their talents in the blue and red colors of our club, with the best of them getting a peek at professional football.
We are proud of the fact that, in addition to the professional coaching we offer, we are also giving young talents curricular activities outside of sports. We successfully launched a project of sports classes, where talented athletes have the perfect opportunity for football training with emphasis on the dutiful fulfillment of study obligations. The care and interest Viktoria Plzeň shows go far beyond the ABCs of football. Our goal is to prepare a full-fledged individual for starting out in life.
The young players on our teams are also involved in spreading the good name of Pilsner football. All our junior teams are in the highest league of their ages and are playing a worthy role.
One of the important chapters of the life of Pilsner juniors was taking part with the oldest Pilsner juniors in the newly established competition called Youth League, which gives teams up to nineteen years old the chance to compete with rivals of the same age from across Europe. Although the Pilsner juniors can thank the adult team for their entry into the group stage of this European competition, they battled for honor and prestige on the pitch all by themselves. Our youngsters in the junior form of the Champions League dueled with the same opponents as does the A team, and they gained valuable experience playing with Bayern Munich, Manchester City and CSKA Moscow.