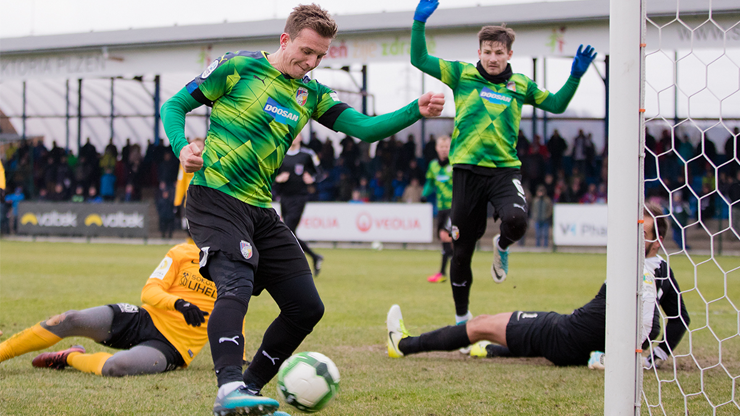 ​We´re happy for our improved performance, sounds from Viktoria
Viktoria Plzeň played the last home friendly match within the midseason trainings. They faced Baník Sokolov at the training stadium in Luční street and beat them 6-0. On Monday they are travelling to Spain to continue in trainings.
"Today we were more disciplined and our defensive was better. The result corresponds with our effort. Today I´m definitely more satisfied than on Wednesday," Pavel Vrba is pleased. Tomáš Chorý scored two goals. "That´s the reason we wanted to have him here. I believe he´s gonna continue. It´s obvious he´s very strong in the fights in the 6-yard box," Vrba comments on the new reinforcement. "The first 14 days of our trainings were good, I´m satisfied. We´ve worked on the fitness and running. In Spain we´re gonna focus more on tactics," Vrba describes.
In Luční street the weather was cold and windy today. "Of course, it´d be better if it was like 10 degrees above zero but on the contrary, I have to say that it´s pleasant to train on a natural lawn on 13th January," Jan Kopic says. "Today´s opopnent was of the highest quality we´ve met so far. We played a good game so we´re happy," the midfielder adds. "We all are looking forward to Spain where the weather will be warmer and we´ll train more with a ball," Kopic closes.
More articles from this category Aktuální zprávy