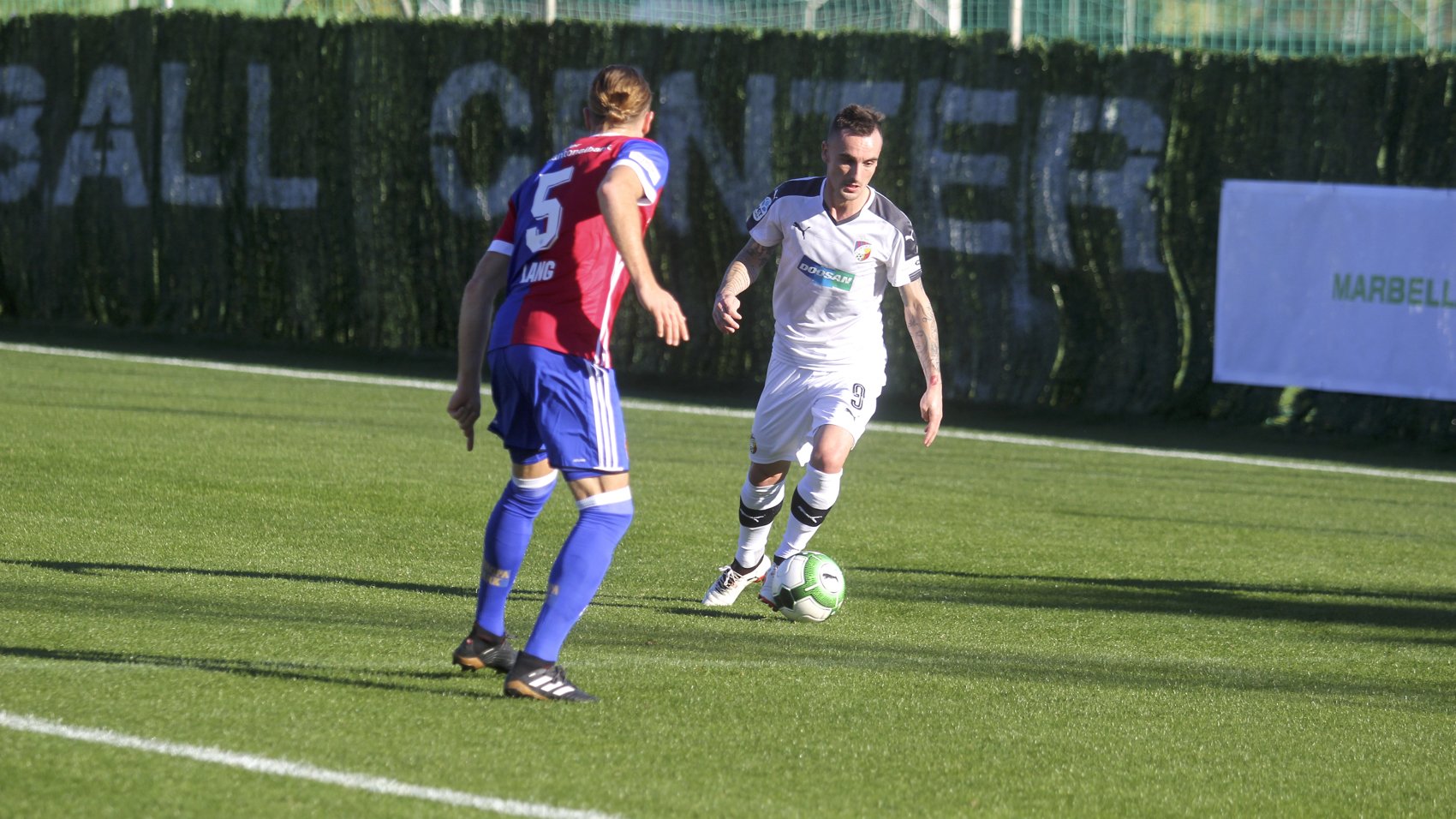 ​We played a good match against a hard opponent, Viktorians agree
Viktoria Plzeň played the first match within Spanish midseason trainings against FC Basil 2-1 when they had to turn the score. Viktorians were very satisfied after the match.
"The match definitely fulfilled what we expected. We are still in the middle of the fitness trainings so we wanted to change two line-ups. It´s also good for us so that we can continue in trainings tomorrow," the coach´s assisstant Zdeněk Bečka evaluates the match. "The victory is encouraging but not decisive. We´re glad we could face the team such as Basil," he adds. Viktorians will have double-phase trainings in the following days.
"We played a good match against a high-quality opponent. It was a precise test for us so we´re so glad we made it. Basil proved today they´re a strong team, however, we played great as well. If we repeat today´s performance in the future, we can compare with teams of high-quality. The win will help us in the upcoming trainings," the midfielder Martin Zeman says after the match.
"It was the first match against a stronger team so our motivation was obvious. I think we played a good game and the overall emotions are positive," Aleš Čermák, the scorer of the winning goal, says. "On the right side the players combined and Daniel Kolář pushed the ball to me, I wanted to shot quickly against the goalkeeper´s move, luckily I made it. I´ve got some tasks from the coach Vrba but today I played with Tomáš Hořava so we were more offensive duo," the midfielder reveals.
Viktoria will play the first spring match of the Europa League against Partizan Belgrade. "Every match like this one will make a man more self-confident. I believe we can repeat today´s game in the two upcoming matches," Aleš Čermák closes.
Fotogalerie
More articles from this category Aktuální zprávy