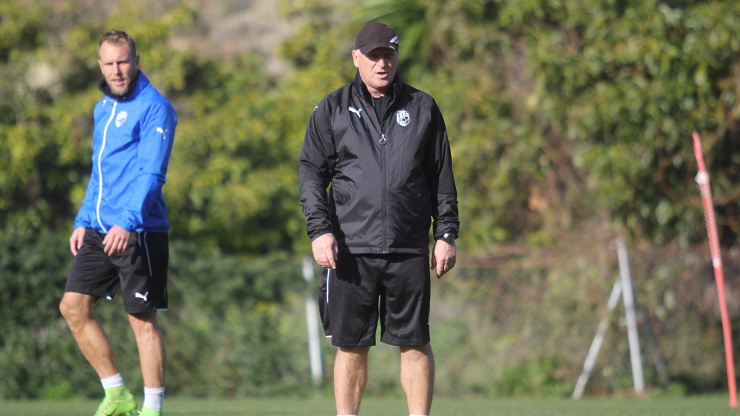 ​We regret the result, we have to work harder, Viktorians realize
After the victory over Basil Viktoria experienced a high loss to Austrian Salzburg. "It annoys us we failed in the game and the result is terrible, too," Viktorians realize.
Viktoria lost to the Austrian champion higly 5-0 within the Spanish training week in Marbelle. "Of course, we´re crazy about the final result. We cannot concede so many goals," Tomáš Hořava openly says after the match. Roman Hubník speaks similarly. "We totally failed. There´s no space for excuses."
Tha captain of the team also thinks the results are not so important in this phase. "We didn´t overestimate the victory over Basil so we won´t do it now as well. Of course, we´ll analyze everything and discuss the mistakes but we´ll mainly focus on our upcoming trainings," Tomáš Hořava is clear and adds: "Of course, the victory boosts you during the winter trainings so we have to work harded now."
The coach´s assisstant Dušan Fitzel immediately comments on the match after it finishes. "We didn´t make it today. We´re in the middle of the midseason training phase when the result are not so important for us. We watch the players how they play under pressure and we work hard during trainings and we do our best in order to be prepared for the first sharp match against Partizan Belgrade and the spring part of the domestic league."
Viktoria´s next match is on programme on Wednesday 24th January at 16:00 against Shanghai.
Fotogalerie
More articles from this category Aktuální zprávy