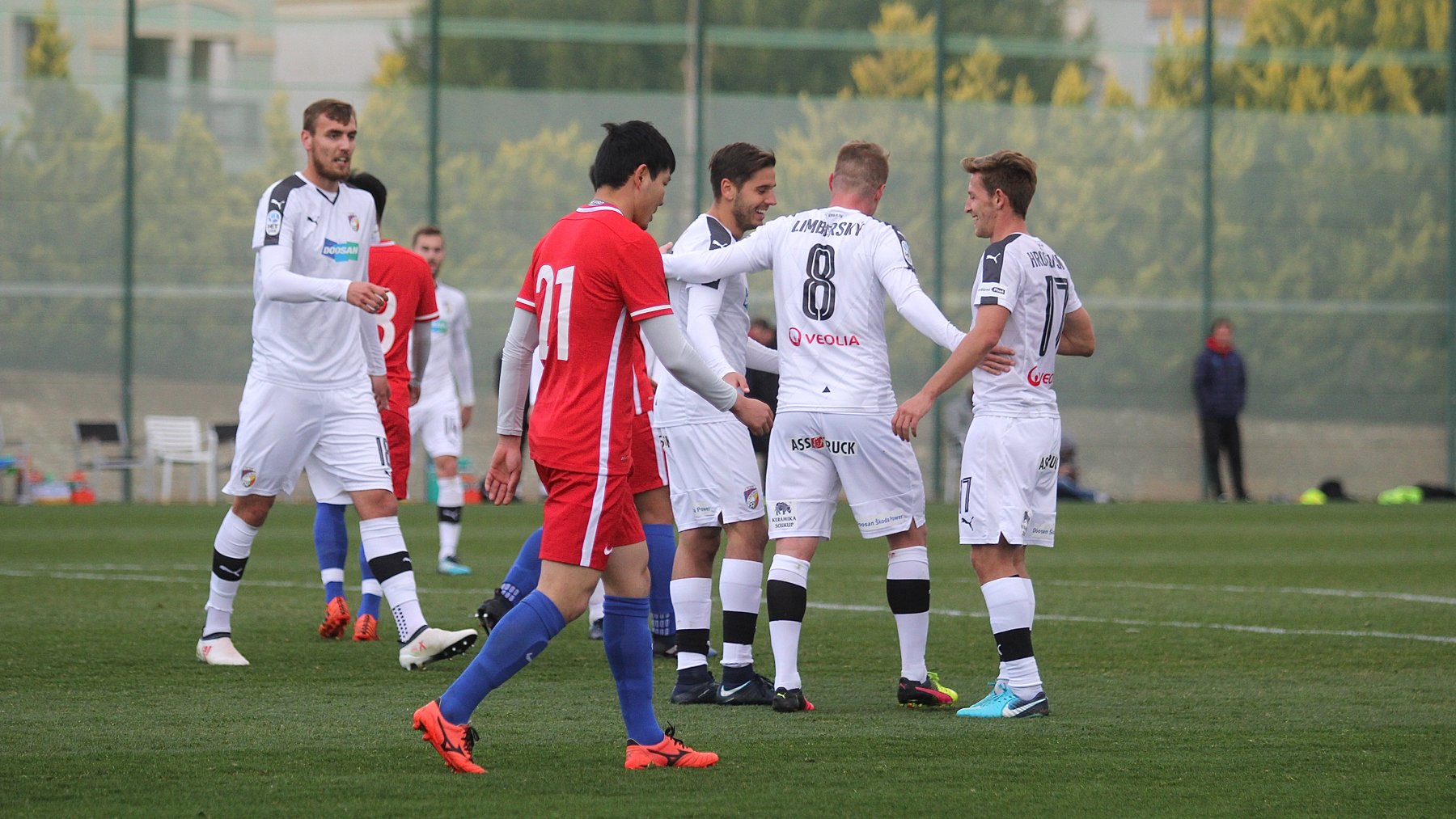 ​It´s energizing to win the last match
Viktoria made it and won the last friendly match in Benidorm when they beat Guizhou Hengfeng Football Club 2-1. The match was evaluated by Patrik Hrošovský and Pavel Vrba.
"It was a very fighting match. We run a lot and the opponent was tough in fights. I´m glad we made it," the midfielder Patrik Hrošovský evaluates the match. "The opponent was importunate. Sometimes the fights were as sharp as in the league match but it´s only good so that we´ll be better prepared," the Slovakian national team member Hrošovský believes.
The coach Pavel Vrba was satisfied with the victory. "It´s great we won the last match and I´m also happy with the overall score from Benidorm – two wins and one tie. However, the real matches will come," the coach realizes. "We´ll play the first one next week. I hope we´ll make it and we´ll start the spring in the same way we played in autumn," Vrba wishes.
Tomáš Chorý had to be substituted during the match because of a rough fight. "At first, it looked very bad but after a while of relax Tomáš stood up and it looks optimistic, I hope he´ll make it. I personally think the opponent did it for purpose because he didn´t like the fight before it. I hope it won´t be anything serious," Vrba closes.
Fotogalerie
Related articles