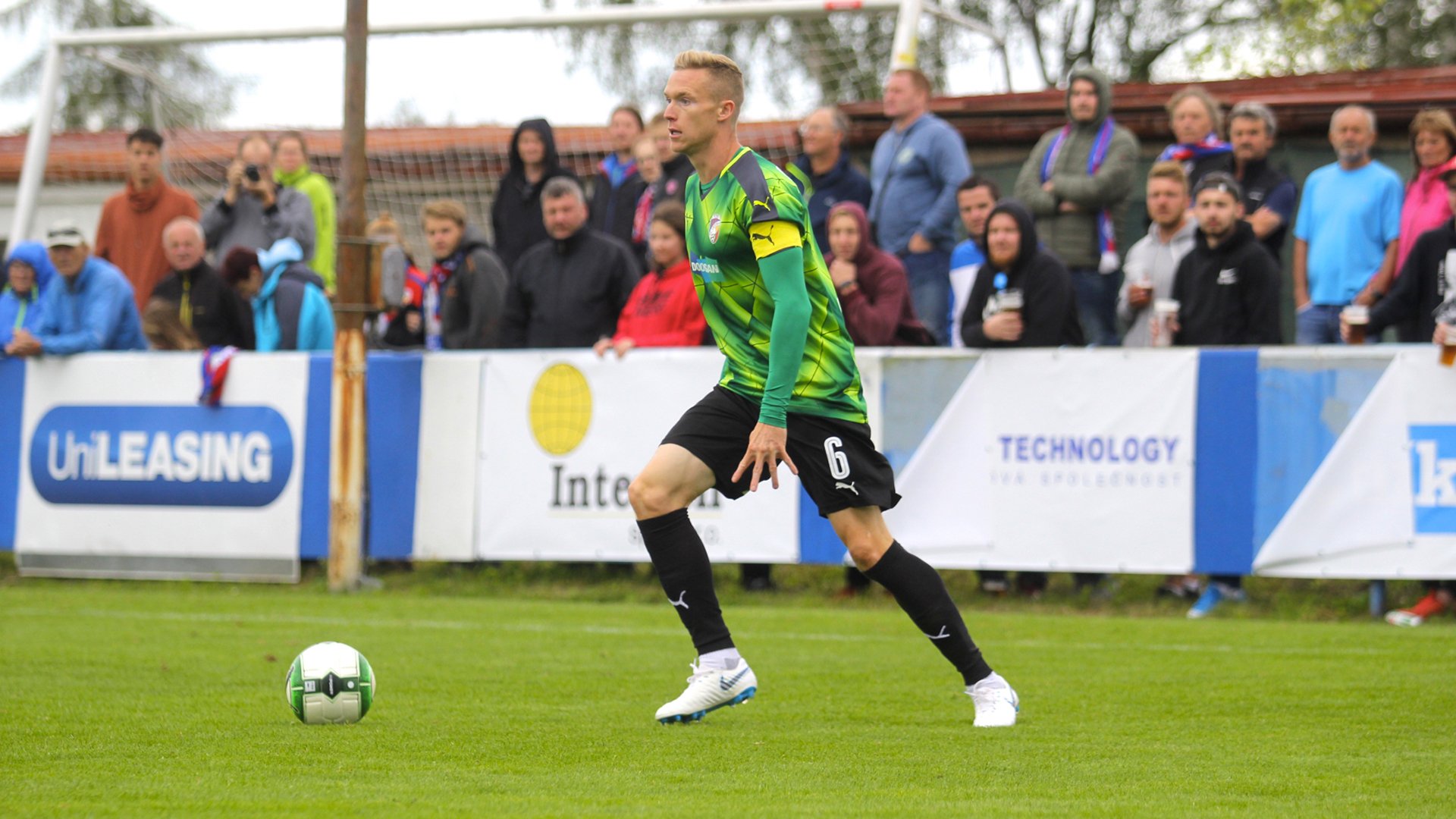 It´s nice to see the fans looking forward to you, Procházka says
Viktorians played the second pre-season friendly match, Roman Procházka was the captain for the match in Klatovy. "Of course, I know why I was given the captain´s armband," he was smiling after the match, which was in the spirit of the 120th anniversary of the SK Klatovy club´s establishment.
"I´m feeling well. We´ve passed through hard trainings and some running too so this is as a reward for that," Roman Procházka said after the match. He jumped in the match in the 2nd half as a centre-defender with Roman Hubník. "I know why I was given the captain´s armband but I can say I played as the captain in all the team I´ve played so far," the Slovakian midfielder was smiling.
Procházka joined the team on Wednesday in the match against Senco. "It was very similar. Today there were more people and it´s nice when you see how the fans can´t wait for the match," the new Viktoria´s signing was pleased. "I´m getting used well. I think everything goes without problems. I´m fitting in the team and we´r getting to know each other. We´ve only played the first matches and trainings but I´m sure it will be ok," Procházka believes.
"The first week was hard when a man jumps in in but now my legs got used to it. It´s pre-season training we have to undergo because later we´ll pump from it," the player with experience from Slovakian and Bulgarian leagues realizes.
The match in Klatovy was also special for the coach´s assistant Zdeněk Bečka. "I played here for 2 years. Of course, my relationship to Klatovy is a bit closer and I always liked it here. The people were always nice to me," he reminds of his time here in Klatovy.
As a former player of the club he also watched the 4th league standings in the current season. "Of course, I watched it. It´s getting more equal and it´s better for football in general. Young players have more chances where to play and the more teams will be in the 4th league, the better," Bečka says.
He was also satisfied with the match that was won by Viktoria 6-0. "It´s not much about the goals, we have to prepare the team for the league. We´re happy nobody was injured. It´s good we had two whole line-ups so almost every players played their positions. Only Milan Petržela had to play in defence and Roman Procházka was the centre-back, which is not such a big difference for him."
Fotogalerie
More articles from this category Novinky