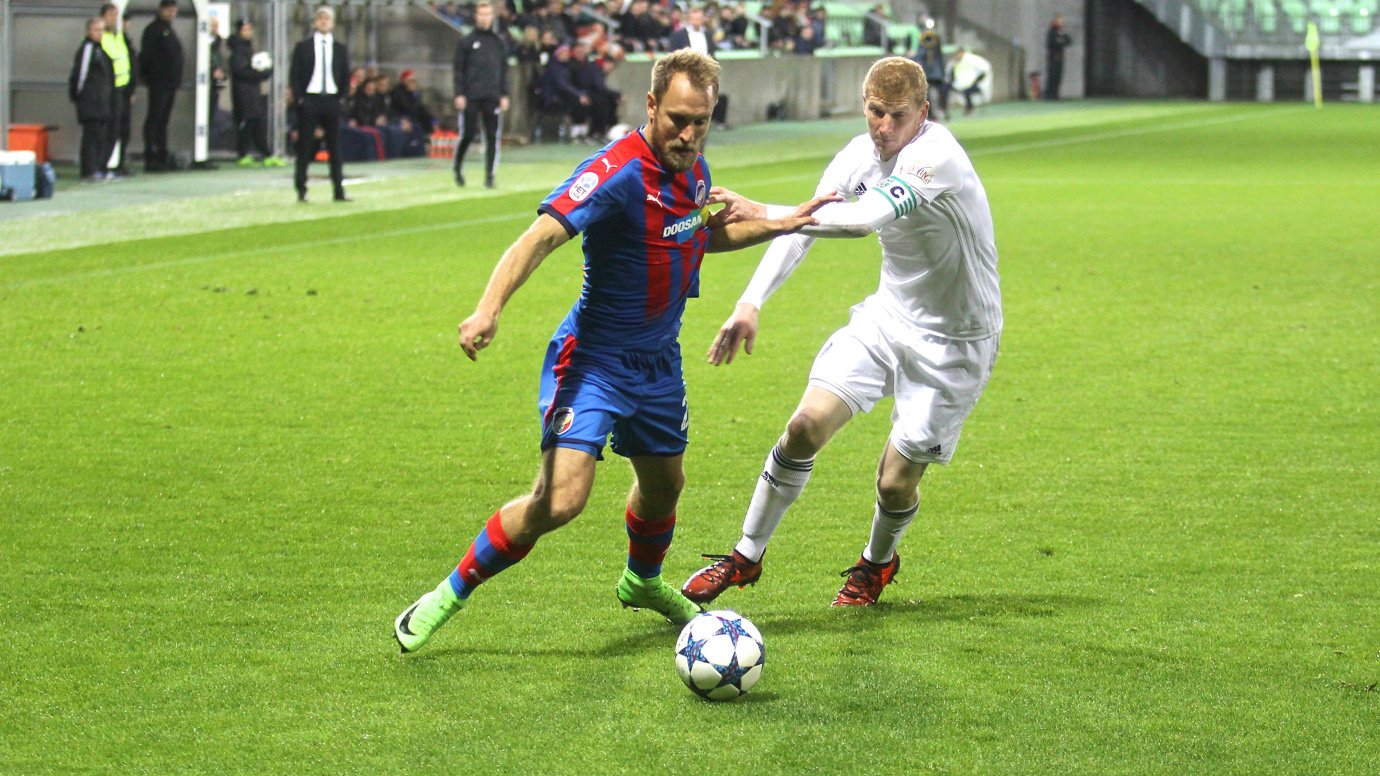 ​The goal makes me happy but I care more for the win, Kolář says
Viktoria Plzeň made it and won the 12th league match and brought all 3 points from Karviná. Daniel Kolář scored a goal as well in this match full of chances.
He celebrated his birthday by a goal. "It´s nice but I´m happier because we won. That´s much more important and I´m glad we made it," he was smiling after the match. "The victory was quite hard because Karviná had nothing to lose and moreover they were well prepared. They played simply and used their tall strikers. Our position was difficult so I´m pleased we made it," Kolář evaluated the match.
"We started the match quite well, we scored a quick goal and then added one more. Unfortunately Karviná woke up after the break and got in game as well. Every their free kick meant a danger for us because Budínský was successful in passing it to the tall players. Matúš supported us several times today," Kopic agrees. "We had about two bigger chances in the 1st half and scored two goal out of them. It helps the team a lot. But Karviná substituted Wágner and he was a key player for them today. He helped them a lot and was really dangerous for us. We survived Karviná´s biggest pressure and we were lucky a bit at the end," the midfielder adds.
Fotogalerie
Related articles