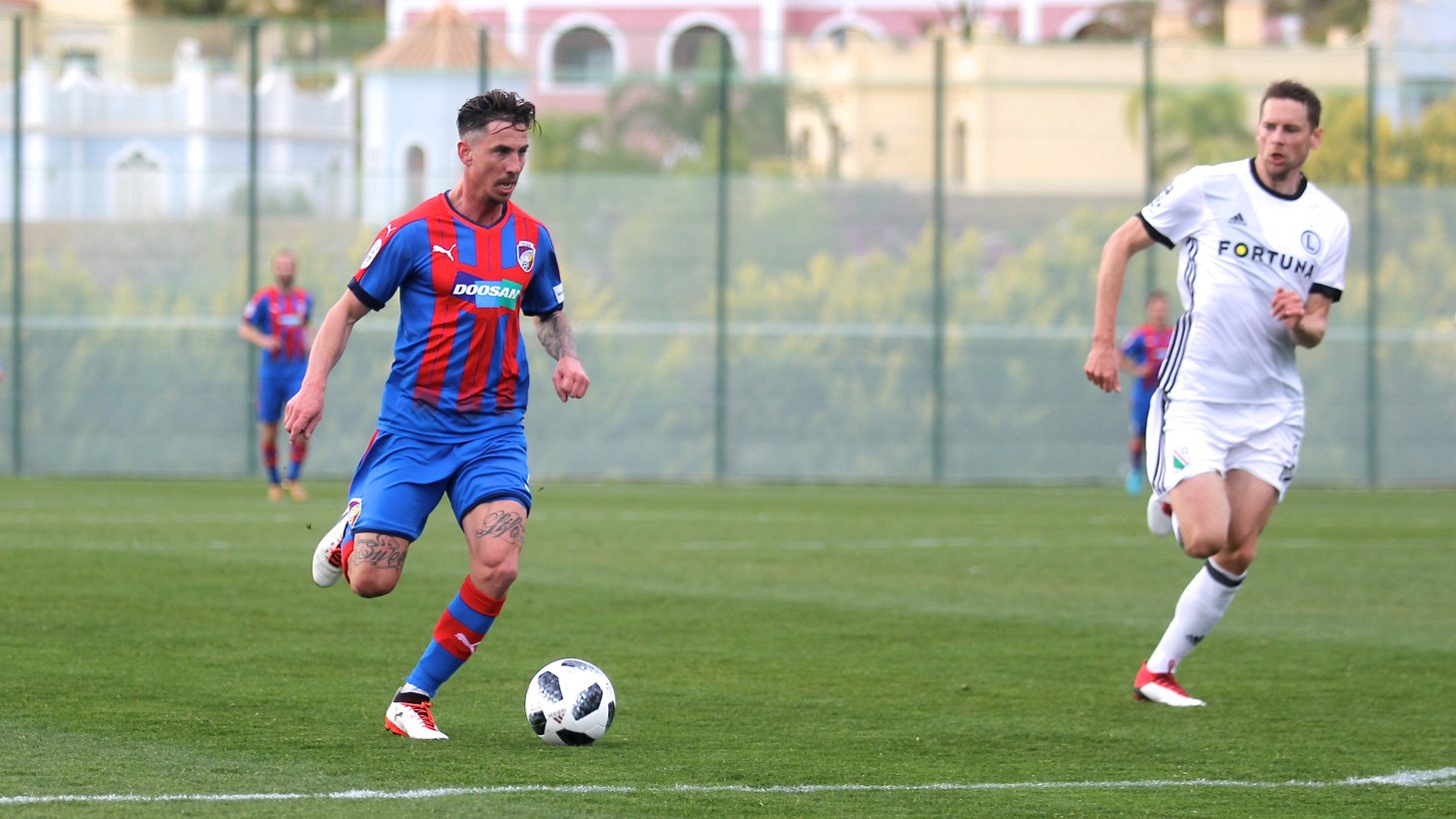 ​Step in the right direction, sounds from Viktorians after the win over Warsaw
Viktorians played the first match in Spanish Benidorm and beat the Polish team Legia Warsaw 5-1. Michael Krmenčík scored 2 goals and Jan Kopic, Marek Bakoš and Tomáš Chorý scored on goal each.
"Today we made it and we showed we are able to play with an opponent of high quality. Legia are sitting first in the 1st Polish League. Today our performance was as we planned and as our coach told us. Of course, there´s always something to get better and we´ll definitely analyze the game via video," Milan Petržela says after the match. "Today I prepared some chances to the teammates but of course I´d like to score one myself next time," the midfielder smiles.
Plzeň moved to the second phase of the midseason trainings in the south of Spain. "I myself have to admit that I´m still feelling the fatique in the legs. We had hard trainings in Plzeň before the take off so I have to process it a bit. I believe it gets better," Petržela adds.
"The midseason trainings direct the way we want to. Today we beat a strong opponent and played a good game. We´re satisfied, however, we still know there are some shortage in our game so we have to keep working hard," the coach assisstant Dušan Fitzel adds. The best Viktoria´s scorer Michael Krmenčík added two goals today. "I´m glad he scored today. He hasn´t got so many chances recently so today´s two goals are positive. He´s strong, fast and we can play long passed behind the defence to him. He fits to our system with fast breaks. It wouldn´t work so well without him," the coach closes.
Fotogalerie
Related articles