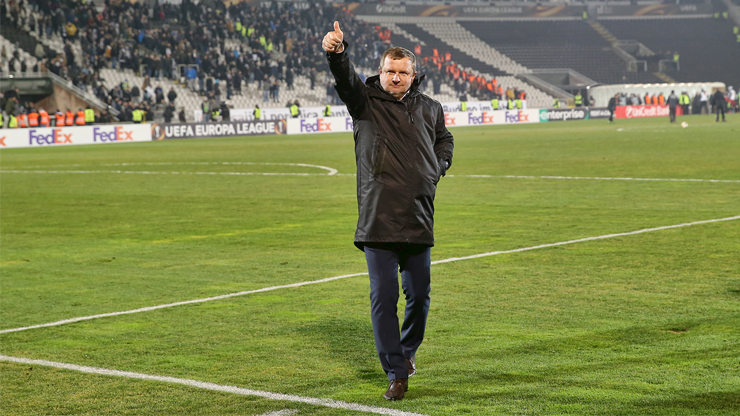 ​Pavel Vrba: It´s typical after a midseason break, I´m satisfied with the 2nd half
Viktoria bring a promising 1-1 tie from Belgrade when Radim Řezník scored at the end of the match. The coach Vrba is more satisfied with the 2nd half than with the 1st one.
"It was a typical match after a two and half months without matches. Mainly in the 1st half we made useless mistakes and inaccuracies. Our game was too careful, Partizan were better and they could score even in the 1st half. After a conceded goal we woke up and started to play. The 2nd half-time was far better from our side," the coach Pavel Vrba evaluates the match.
Plzeň did not have many chances to score before the conceded goal. "I don´t know if Radim´s header was the first shot on goal but it´s true we had more chances in the 2nd half. There were some attempts of Kopic and Limberský, which if they weren´t blocked they could finish in the gate," Vrba adds.
Viktoria seem to have an optimistic chance to go on in the EL. "I don´t think we could say after today´s match who is moc probable to advance to round of 16. On the other hand, the result is promising and we hope we´ll confirm it at home. We all want to go on but we realize very well it won´t be anything easy. I think the match will be very similar to this one. Partizan want to edge us out as we want to. They have to score a goal, which is our advantage," Vrba considers. "I believe our fans will make similar atmosphere as it was in Belgrade," the coach closes.
Fotogalerie
Related articles