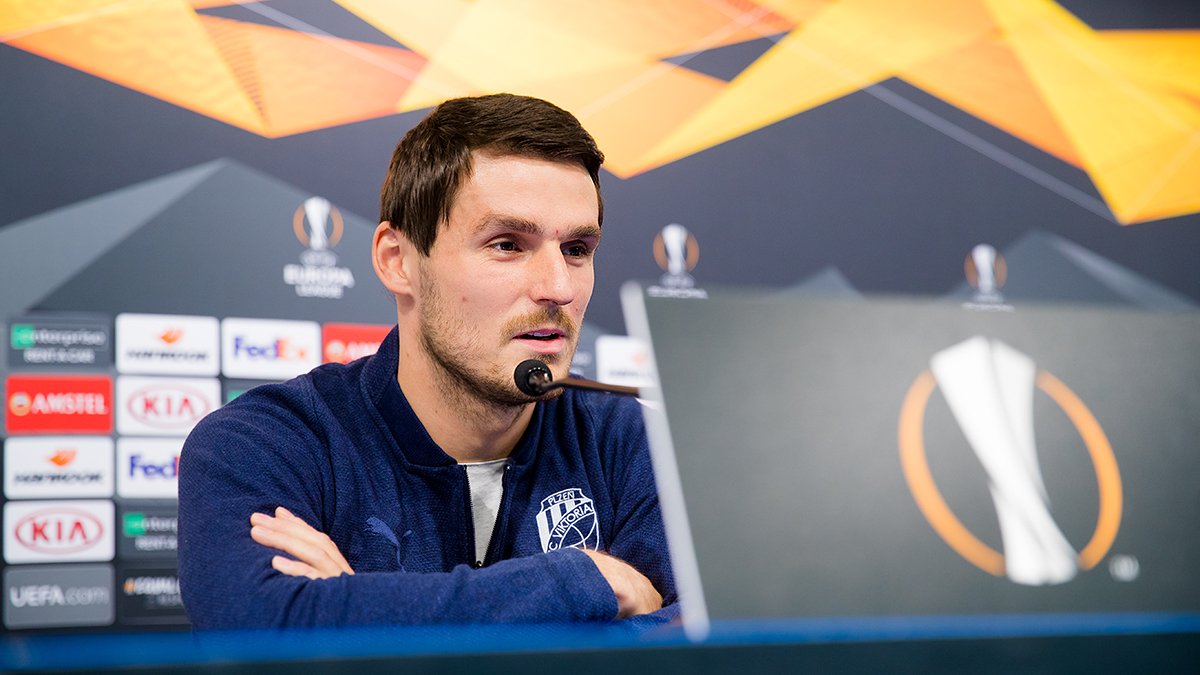 Milan Havel: 2nd leg is in our hands! I enjoyed my son's birth
Viktoria Plzeň have already visited a press conference at Maksimir stadium where they are playing the Round of 32 tie against Dinamo Zagreb. Coach Pavel Vrba and a recent father Milan Havel answered reporters' questions.
"I really enjoyed yesterday when my son was born. It was the most incredible thing in my life. It's good that he planned it for yesterday, it is obvious he's a smart boy. My girlfriend made an amazing job and now I can focus on football," Milan Havel said happily. "We're not facing any easy fixture. We went through it last week and analyzed it at video later. Nevertheless, we all believe we can go on," he added.
"The first leg against Dinamo will be evaluated after tomorrow's second match," Pavel Vrba rejected any commentary. "Anyway it's good we turned the score on our side from 0-1 to 2-1. It was definitely important but we'll see how everything goes tomorrow. I believe in my team but we all are aware we're expecting the best Croatian team and a very tough opponent," Viktoria's coach was clear.
In his opinion, this match will be more difficult than the one against Partizan in Belgrade last year. "Dinamo have stronger power. With all due respect to Partizan, tomorrow will be harder. They're clearly leading the Croatian league and their team is broad so thanks to their large margin in the standings they can save some players at the weekend," Vrba noticed.
Plzeň look forward to Dinamo's atmosphere. "We've talked about it with my teammates that we all are really looking forward to it. It's much better than if you're supported just by several thousands of fans. I think that this atmosphere secures the match will be great," Milan Havel closed.
Fotogalerie
More articles from this category Novinky