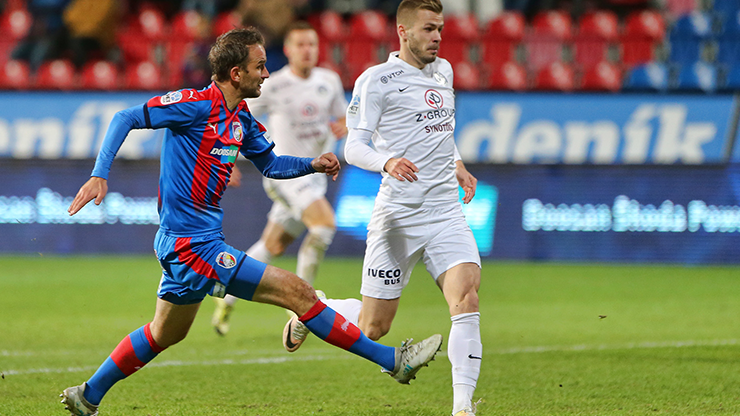 ​Marek Bakoš: We wanted to win, congratulations to our opponent
Viktoria Plzeň lost to Slovácko 2-3 in extra time and finished their MOL Cup journey by this match. The round-of-16 match was evaluated by Marek Bakoš who scored a goal.
"The match cannot be evaluated positively. We wanted to make it today and to advance to the quarterfinal of the cup, unfortunately, we failed in realizing it," the Slovakian forward regrets. "We have to congratulate our opponent they go on," he adds.
He thinks one of the cause sis a slow start of the match. "We conceded a quick goal at the beginning. Our opponent were better in the first 20 minutes. They we got in game and returned the score, nevertheless, when it was 2-2 it was bad, we were only finishing the match," he describes the match.
The visiting player Stanislav Hofmann scored a final goal on 110 minutes in extra time. "Our bad defensive work fter a free kick decided. We lost and we finish, sadly," Marek Bakoš closes.
Fotogalerie
Related articles