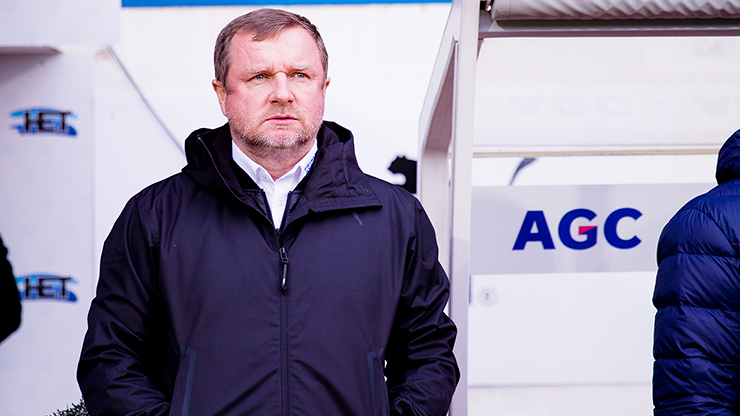 ​We were lacking calm and luck in the final phase, Pavel Vrba says after the match
Viktoria Plzeň were fighting until the last minute but did not take all the points in Teplice, the match finished by a goaless tie. The coach Vrba regretted mainly the lost chances.
"We had some chances that could finish by goals but we lost them. We prepared quite a lot of them but unfortunately we were lacking shooting accuracy and luck. We played those situations that way that we just should have scored the goals," Pavel Vrba realizes. His team had to play the second hard match during a few days. "I´ve always claimed the system of matches Thursday – Sunday is not ideal. One more day would help us. On the other hand, our today´s opponent played well and gave us not enough space so they deserved the point," Vrba says.
Krmenčík, Zeman and Pilař could not participate in this match. "If they all were ready, it´s higly likely our starting line-up would be different. It´s possible some of them will be ready for the match against Jablonec," the coach indicates.
Viktoria have played a fantastic half of the season. They won 14 out of 15 matches and in one match they got 1 point for a tie. They are going to play the first match of the spring part in advance against Jablonec. "We have played fantastic 15 rounds. It´s an unbelievable start of the season to gain 43 points. We all in the club highly appreciate that. Moreover, our game was of high quality so I´m wholly satisfied with autumn," Pavel Vrba evaluates.
Fotogalerie
Related articles