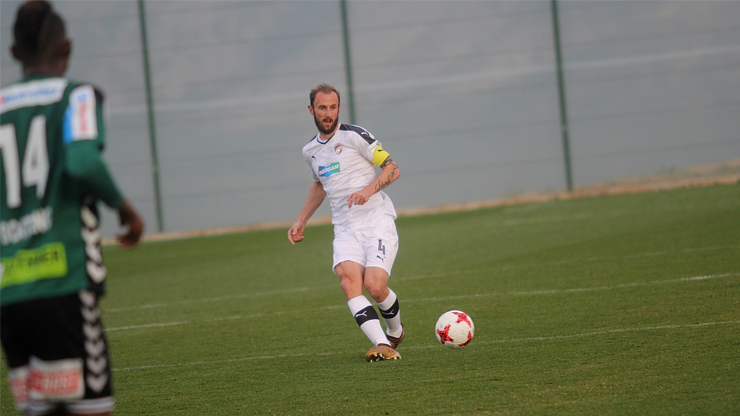 ​Roman Hubník: Except the lost chances our performance was good
Viktoria Plzeň tied with Ried in Benidorm. The match against the 2nd league Austrian team finished 0-0. The coach´s assisstant Dušan Fitzel and the defender Roman Hubník evaluated the match.
"The first match we played here was far much better. Ried played a great match today, they were agressive and made troubles to us," Fitzel starts with the evaluation. "We expected a slower pace but our opponent played really agressively and were tough in personal fights," the coach´s assisstant speaks highly about today´s opponent.
The starting line-up was different than against Legia Warsaw. "When different players participated in the game, the change was obvious. Our team is really broad," Dušan Fitzel is happy. "The positive thing is we reacted well to our opponent´s game styl and started to be more agressive as well. Although the result is not as good as against Warsaw, we had chances and if we were more successful in the final phase we could have scored like 3-4 goals," the assisstant thinks.
Roman Hubník agrees. "The final result could be better. Nevertheless, I´m glad for the zero. Except the failed chances, the match was good," the Viktoria´s defender comments. "The zero in the back is important. We conceded too many goals in the previous friendly matches so I hope we can build on today´s performance," he wishes.
On Wednesday Viktoria will play the last friendly match in Benidorm and they will meet a Chinese team Kuej-čou Cheng-feng. "We played the first match in here with the starting line-up as we usually play during the season. Today against Ried we gave a chance to more players who are not so busy on the pitch and on Wednesday it should be like we´re preparing for the finals," Fitzel says.
"It´ll be our last match before leaving and then in a week we´ll play against Partizan. Each of us is looking forward to the start of the spring part. We want to do our best," Roman Hubník closes.
Fotogalerie
Related articles