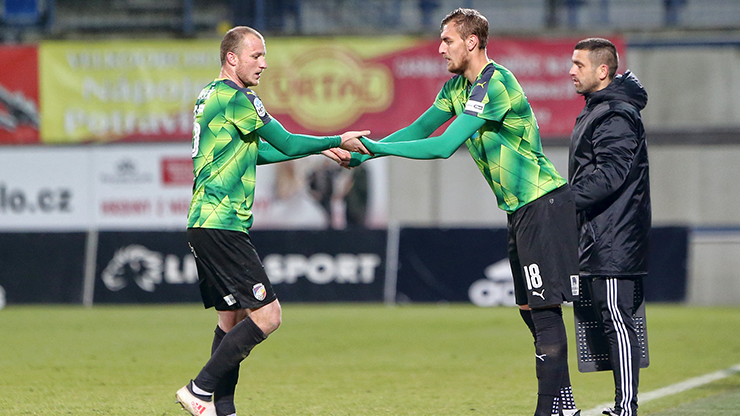 The point is fair for both teams, Tomáš Chorý thinks
The spring part of the league was commenced. Viktorians played the 17th round of the HET League to Olomouc, the team, which is a big surprise of this season. Sigma made it hot to Viktoria and finally both teams took a point for a tie.
Viktoria did not score a goal for the second time in he season and for the second time they played a goalless tie. "We play always hard here. The 1st half was good from our opponent´s side but we also had some chances. I guess the tie is a fair result," Patrik Hrošovský thinks.
Tomáš Chorý experienced his comeback to this stadium. He also played his premiere league match for Viktoria Plzeň. "I had mixed feelings. Some people applauded to me and others whistled. I tried not to listen to it and focus rather on my performance," he says.
Chorý is a former player of Sigma but he did not want to take only one point. "Now I play for Plzeň so I wished to win. Olomouc are an opponent now," Chorý is sure.
Viktorians returned from Belgrade on Friday. They played there the Europa League play-off match and two days later they had to play the league match against Olomouc. "It took a while to us to get into the game but 1 point is good," Hrošovský closes.
Fotogalerie
Related articles