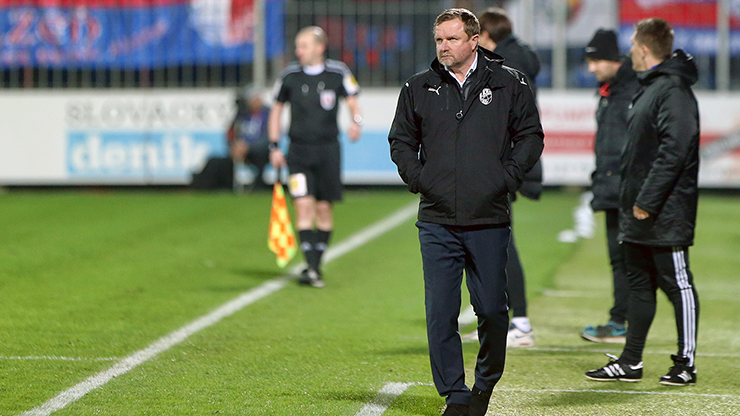 The victory over Slovácko is amazing, the coach Pavel Vrba is pleased
​Viktoria made it again. They won over Slovácko 4-1 in the 14th round of the HET League. They are the only unbeaten team of the league. The coach Pavel Vrba thinks the match was not easy.
"Today´s match was interesting because both teams were very active and played offensive football. The fans surely enjoyed it today," Viktoria´s coach evaluated the match. "We were more accurate in the offensive phase so we bring an amazing result to Plzeň," he is happy.
The coach found some words of praise for their opponent, too. "Slovácko were very active and we were quite lucky at 0-0 because they created two chances on goal," Vrba says. "Luckily it didn´t happen and after the first goal our activity was rewarded by other goals. The match wasn´t easy so I´m glad we made it," he continues.
Viktoria missed Michael Krmenčík, Martin Zeman and Tomáš Hájek this time. "The team showed they´re not about one two players. We´ve got a team that is not stopped by one injury," he is pleased. "It´s more pleasant that we can deal with a situation that doesn´t seem well before the match," Pavel Vrba adds.
Plzeň prolonged their 14-matches-long winning streak since the beggining of the season. If we plus the last two wins on the last season, Viktoria made it to equalize their own record of 16 won matches in a row. Despite of this Vrba does not care the statistics and he is only interested in the current time. "I´m happy for the 14 victories in this season," he closes.
Fotogalerie
Related articles