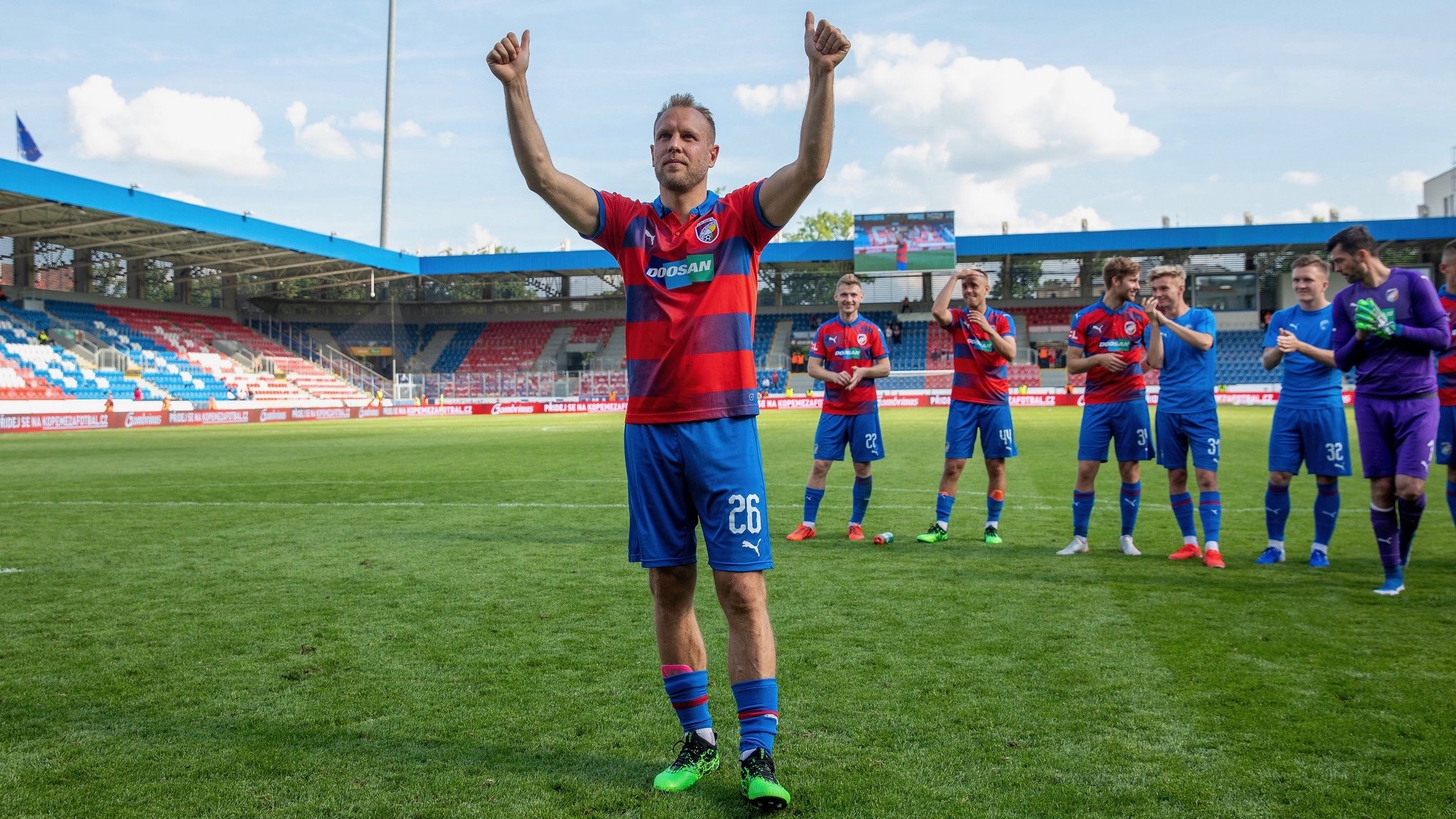 Daniel Kolář played his last match for Viktoria Plzeň
Sunday's match with Baník Ostrava was the last one for two club legends of Viktoria Plzeň. Slovakian striker Marek Bakoš finished his player's career and offensive midfielder Daniel Kolář played his last match in Viktoria's jersey. The club is planning to organize a last hurray at the beginning of the next season regarding his future. Let's have a brief look over Kolář's career in Plzeň…
"Kolda" transferred to Plzeň from Sparta Prague at the end of September 2008. He immediately became on of the line-up's basis, he even played all matches in the starting line-up. He scored the first goal against Mladá Boleslav in November 2008.
In European leagues he firstly scored for Plzeň on 12th July 2011 against Armenian Pyunik Yerevan, to which he later scored two goals in rematch. In the UCL group stage he scored against CSKA Moscow in December 2013, he ranks among the players who played the biggest number of minutes on the pitch in European leagues.
In 2018/2019 season he was slowed down by injury that put him off the game in September 2018 until the last match with Baník Ostrava. Daniel Kolář played 325 matches for Plzeň and scored 83 goals. His goals decided matches with Slavia, Sparta and many others.
"For the time I could be in Plzeň I experienced so many unforgettable moments," remembers Daniel Kolář, who is currently looking for a new club. "It's a period of my life which I will always remember happily. I will think back to fans, players, coaches, bosses, amazing matches…Really only in good," the player with nr. 26 knows.
"I'd like to say to Viktoria's fans to be patient with the team. To keep standing on their side because they will need them more and more and I believe the players will do their best in order to be successful in future as well," Kolář thinks.
Fotogalerie
More articles from this category Novinky